Our club will be activating the Theodore Roosevelt Inaugural Site for the 100th anniversary of our National Parks Service. The TR Site is a unit of the National Park Service, the only NPS location in Western New York. 641 Delaware Avenue Buffalo, NY 14202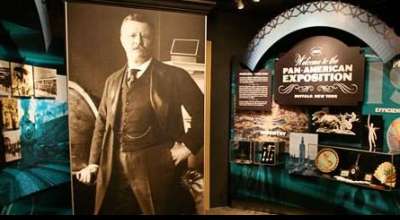 LARC members will be running an HF radio station using our club call W2SO and making radio contacts with hundreds of hams.
Our first of several activation's will be June 11th and 12th. More information on times and radio details will be posted on our clubs email reflector.